Alumni of the department of sociology work in a wide variety of fields, in this issue we are spotlighting two: Dr. Yue Qian and Dr. Matt Stearmer.
Advanced
Accordion Header

Alumni Spotlights
Text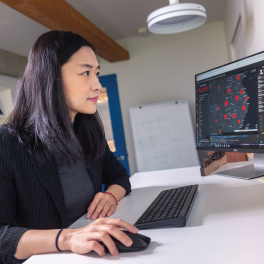 ---
What is your current position?   
I am currently an assistant professor of Sociology at the University of British Columbia located in beautiful Vancouver, Canada. 
What is your favorite part of your job and why?   
My favorite part of my job is the autonomy I have to conduct research on topics I care deeply about. I also feel very grateful for having extremely supportive colleagues and mentors along the way. 
Why did you decide to pursue a PhD in sociology?   
I was interested in understanding why men and women were (and are!) treated differently in society and in the family. But to be honest, growing up in a working-class family where my parents barely finished high school, I didn't know what pursuing a PhD entailed. I wanted to experience life in the U.S. and typically PhD programs would offer a full scholarship, so I applied. In this sense, my pursuit of a PhD in sociology was serendipitous. 
How did your time at Ohio State prepare you for your current job? 
I was very grateful for all the training I received at Ohio State. When I first came to Ohio State, I couldn't even write or speak English very well. But the mentors I met at Ohio State (Claudia Buchmann, Chris Knoester, Zhenchao Qian, Liana Sayer and many others) believed in me, encouraged me, supported me and patiently guided me through various research projects. Through this apprenticeship model, I learned not only how to conduct research but also how to effectively mentor students. All those skills prepared me for my current job as a university professor. 
What is something you wish you knew about the job before you started? Why would this have been helpful to know?   
I wish I had established more familiarity with Vancouver before I came here. When I first arrived, I only knew one person here. I tried various ways to make friends outside of work, but it was extremely difficult. If you are an introvert (like me), make sure you are adopted by an extrovert in the place you plan to settle. 
If you weren't in your current job, what would you be doing instead and why?   
I never imagined a different job for me nor did I have any work experience before my current job. But, if possible, I would be very interested in working at UN Women to empower girls and women around the world. 
What advice would you give to current students?  
Have transparent communication with your advisor. Try to build a support network including your advisor, other professors, and your peers. Treasure the friendships developed in graduate school because they may last forever. My best friend, Jill Yavorsky, was my cohort member at Ohio State. Jill and I supported each other throughout graduate school and now we continue to collaborate and grow together as tenure-track faculty members. Hope every graduate student enjoys their time at Ohio State and develop life-long friendships! 
Can you tell us about your grant to study COVID-19 in Wuhan?  
I was born and raised in Wuhan, the first epicenter of the COVID-19 outbreak. When the outbreak first occurred, I was very worried and wanted to do something to help people in my hometown. With such compassion, I, as Principal Investigator, applied for a rapid COVID-19 research grant from the Canadian Institutes of Health Research. Working with collaborators around the world, I have been studying social and mental health impacts of the COVID-19 pandemic. Thus far, I have published research on how Wuhan residents coped with a 76-day lockdown, how anti-Asian discrimination during COVID-19 negatively affected Asian peoples' mental health in Canada and the U.S., as well as how the pandemic is widening economic inequality in China and hurting working mothers in Canada. 
---
One picture has been used here with the John Hopkins COVID-19 Resource Center website on the computer screen. Photo credit: Paul Joseph/University of British Columbia. 
Text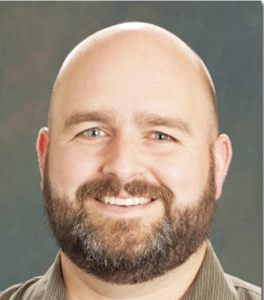 ---
What is your current position?  
My official title is Chief Data and Analytics Officer - Deputy Director for the Ohio Department of Medicaid. My team consists of about 60 individuals including state staff and contractors. My team is specifically in charge of monitoring several areas including health outcomes, equitable distribution of care, federal reporting, agency transparency and community engagement. Over the last six years I have moved from an analyst on a relatively small team consisting of about eight people focused primarily on federal reporting and answering ad hoc questions to developing an institutional framework for how the data are stored, analyzed, and used to enhance policies within the department and state. 
What is your favorite part of your job and why? 
I really like helping policymakers integrate data into the administration of the Medicaid program and learning to monitor for unintended outcomes from policy decisions. I also enjoy building systems that will help shape the effective administration of the Medicaid program for years to come. And finally, increasing public transparency/insight about how the Medicaid program positively impacts our communities. 
Why did you decide to pursue a PhD in sociology? 
It was a happy accident. I started in a geography master's program. One of the required geography classes happened to not be available the semester I needed it, but a sociology class was offered as an alternative. I enrolled just to get the requirement out of the way. However, after a few weeks into the material, it was clear that sociological theories, methods, and philosophies were much more in line with the questions I was interested in exploring. On the final exam, the professor, who would become a mentor and dear friend, wrote on my exam, "Are you sure you're not a sociologist?" After that class I was pretty sure I was! I applied to join the sociology program the next semester for a joint degree. 
How did your time at Ohio State prepare you for your current job? 
While my specific area of emphasis at Ohio State did not have a direct correlation to my current responsibilities, the program did have a strong emphasis in quantitative methods which has been extremely useful. Classes emphasized the theory and practice of these methods which often led to specific papers or grants as a definitive work product. These work products, especially working on the grants, helped me learn practical applications for the methodologies. They also provided the necessary work experience I would later reference in job interviews. To be honest, employers often aren't too interested in papers outside of academia, but they are very interested in those who know how to clearly answer questions, and grant work really helps develop that skill. 
What is something you wish you knew about the job before you started? Why would this have been helpful to know? 
Another happy accident — I had the opportunity to work on several grants from a variety of perspectives. At the time I was sometimes frustrated that some of my projects were not specifically related to my main area of interest. That variety, however, allowed me much greater flexibility when applying for jobs. Were it not for a few specific grants that seemed like "distractions" at the time, I don't think I would have been offered a job at Medicaid, and I'm certain I would not have had the necessary experience to advance as quickly as I have. 
If you weren't in your current job, what would you be doing instead and why? 
I was just a few days away from accepting a position at a liberal arts college when the offer from Medicaid came in. Staying in Columbus was better for my partner's career and our children, so I left academia and accepted the position. Had that offer not come in we'd be in upstate New York.    
What advice would you give to current students? 
I really wanted to be a professor after graduating. After working toward that goal for more than a decade, it was extremely hard to give that up. It was hard in part because I had never stopped to consider the possibilities that a PhD in sociology afforded me. Now that I'm in my current position I'm certain that this career path has been at least as enjoyable, if not more so, than the one I thought I really wanted. Had I known how much good could be done in government agencies, the sophistication of some of the analysis and the access to the data (seriously, there is so much data!), I think I would have actively pursued it as a viable option in the first place, and not perceived it as a second-class choice when I didn't get an academic offer to the exact right geographic area of the country. 
---