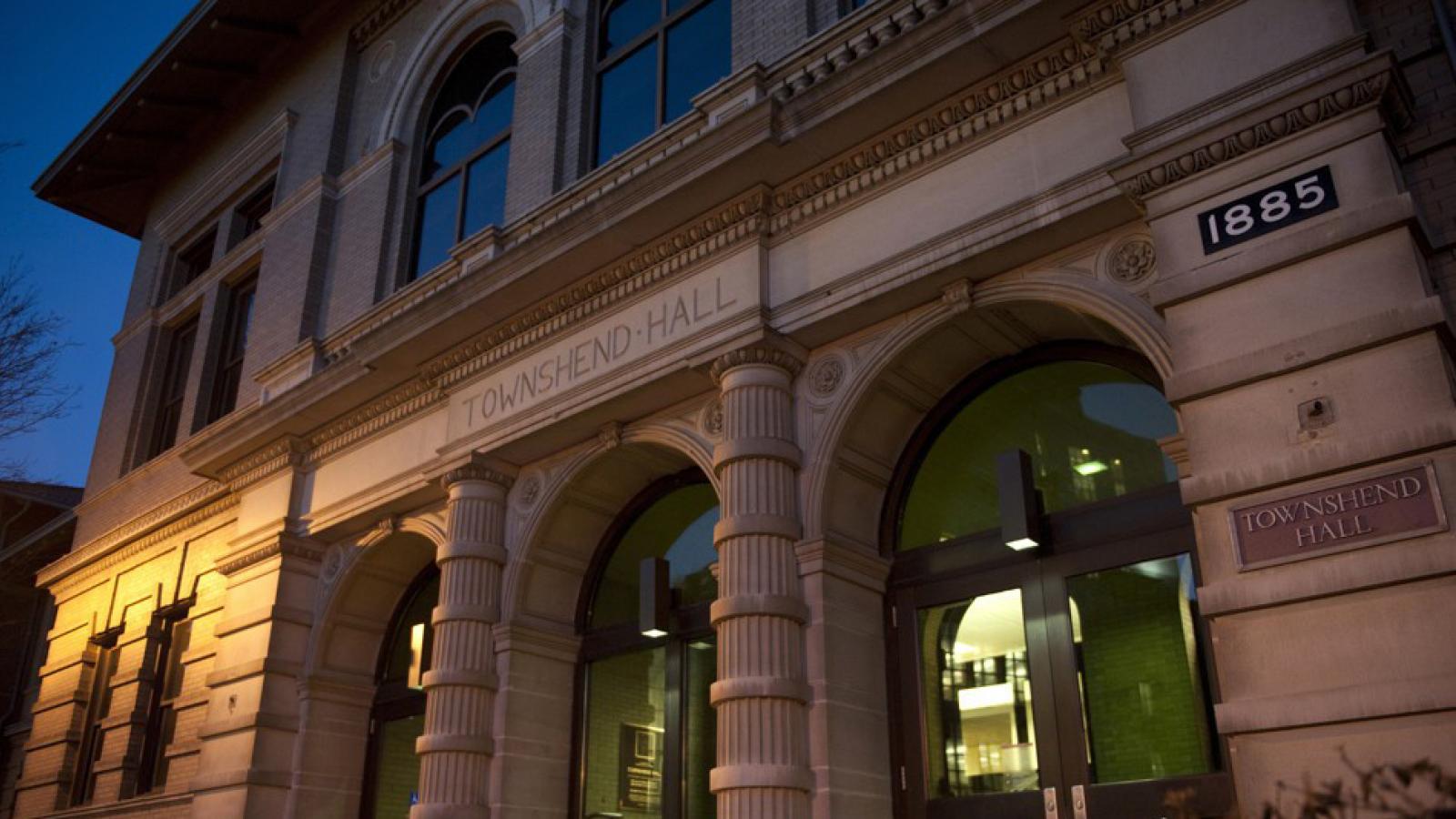 In 2015, the Ohio State Department of Sociology established a Sociology Advisory Board to find new ways to connect to our large, diverse alumni community and to tap their enormous talents to help advance our department's mission. For more details about our Advisory Board Members, please see the link(s) to your right.
---
Roster of Accomplishments
Funding a new study-abroad scholarship program for students participating in sociology's exclusive programs in Poland and Rwanda. To date, more than 20 students have been awarded funds.
Helping the department to enhance outreach and messaging to prospective majors.
Consulting with faculty on new data analytics-based course to help students broaden their knowledge of social science data sources, sharpen analytic skills and graphically present their research findings.
Launching the Sociology Salon, an annual faculty lecture to take place each spring.
---
Pictured above are Sociology faculty members with some members of the Sociology Advisory Board.
If you are interested in learning about ways to work with and support the mission of the Sociology Advisory Board, please contact Sociology Professor Claudia Buchmann.