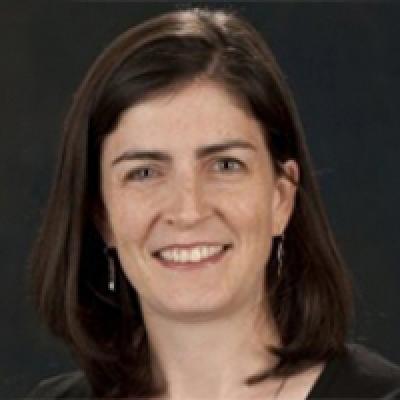 Rachel Dwyer, associate professor of sociology, is the recipient of the 2017 Alumni Award for Distinguished Teaching.
Dwyer exemplifies a passion for her teaching, not only in the classroom, but in all contexts. From one-on-one conversations, to graduate and undergraduate classes, Dwyer cares deeply about helping her students grow and challenge themselves in understanding the world through a sociological lens. Dwyer cares not only that her students understand content but also that they have a broader perspective through which they can situate that material.
Dwyer teaches in a number of different classroom settings. Some of her undergraduate courses have 200 or more students, while some of her graduate-level courses have 20 students. Despite the distinct difference between the numbers of students in these settings, Dwyer brings an enthusiasm to her teaching that personalizes the learning environment for everyone. She makes learning personal to help students grapple with the concepts she covers in class as they navigate their lives outside of the classroom.
A sociology graduate student describes Dwyer as "an impeccable teacher and mentor. In many years of graduate school, I have never met a more genuine, humble and reasonable professor. She holds students to high standards, in the classroom and in other graduate student capacities. It is rare to find such a successful scholar that equally excels in her role as a teacher."
What is so remarkable about Dwyer's teaching style is that she makes the experience so human, so personal. According to a number of Dwyer's graduate and undergraduate students, Dwyer brings such personality to the classroom that students feel like she is engaging them personally in the conversation. 
An alumna who nominated Dwyer said that "Dr. Dwyer exudes intelligence and expertise shamelessly admired by her students. Her lectures are rich with powerful themes and compelling data to back them up. She does more than click through power point slides in our lessons. I've found few professors who take an interest in students as genuine as Dr. Dwyer's. She makes time for conversation and is eager to discuss her research."

Faculty member Doug Downey, who also nominated Dwyer for the alumni teaching award, states that Dwyer excels in the classroom, as a mentor and as a co-author with graduate students. 
"She is outstanding in all of the ways that we think of "teaching." Nearly all of her publications the last few years have included a graduate student co-author. For example, a recently published study with Lora Lassus looks at shifts in the U.S. housing market over time. This is the kind of paper that Rachel is fully capable of writing herself, but she consistently chooses to involve early graduate students who benefit from the experience of working closely with her as they craft the article together. While we tend to think of our "teaching" as classroom behavior, Dwyer's value to the Department of Sociology and to Ohio State University goes way beyond the classroom. Her one-on-one work with countless graduate students is where much of the real student development occurs."
---