March 1, 2021
Weekly News
Image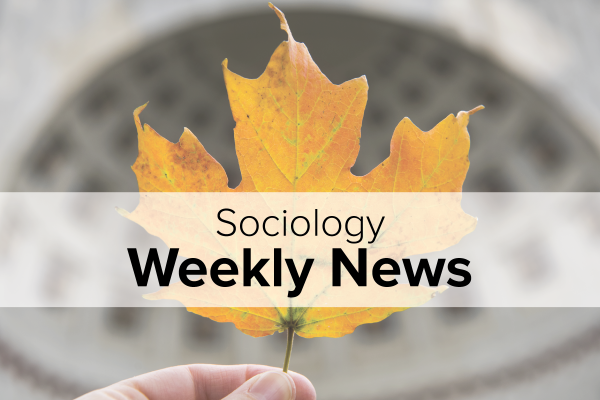 Description
Ohio State Sociology In the News
Dr. Chris Knoester and Rachel Allison (Mississippi State University) published a public sociology write-up of the broader significance of their gender, sexuality, and sports fan identities work on the peer reviewed Engaging Sports portion of the open-access, social science project The Society Pages. It also integrates a brief mention of their forthcoming study about sexual stigma and prejudice in sports and society that will be published in Leisure Sciences, as well. You can read this piece here.
 
Dr. Rachel Dwyer was just awarded an NSF grant to support her research project: Debt and Insecurity Among Vulnerable Communities During the COVID-19 Crisis. Rachel is Co-PI on the project with her collaborator Jason House at Dartmouth College. 
---
Student News
Graduate student Davon Norris and Dr. Corey Moss-Pech (OSU PhD graduate 2020) published a paper in Social Forces titled "White Men Can't Jump, but Does It Even Matter? Exit Discrimination in the NBA." The paper analyzes whether there are racial disparities in player's career lengths net of performance on the court. We find that there is no baseline racial differences in player's careers, but that a disparity to the detriment of Black players emerges after we account for performance. 
---
Emeritus News
The Ohio State Office of Research honored Dr. Ruth D. Peterson, professor emerita of Sociology and former Director of the Criminal Justice Research Center at Ohio State, in their "150 Innovations" series to celebrate the sesquicentennial anniversary of the university: https://research.osu.edu/ruth-d-peterson-sociology/
---
Faculty, staff, students, and alumni: Please share your newsworthy accomplishments with us! Click here to email the social media manager.
---