September 21, 2021
Weekly News
Image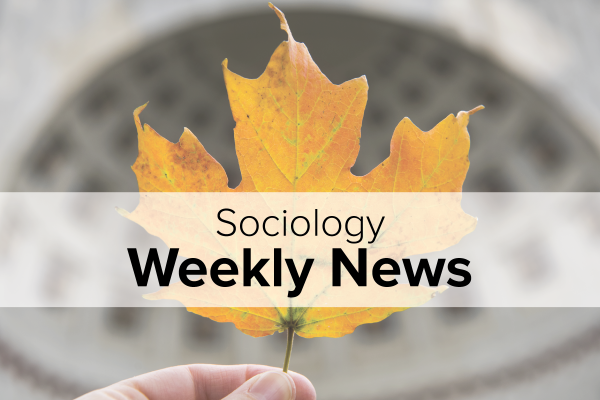 Description
Ohio State Sociology In the News
Dr. Kristi Williams and Dr. Hui Zheng are consultants for a recently funded NIA R03 proposal "Union History and Midlife Health." This proposal seeks to understand how increasingly complex union history trajectories contribute to growing health disparities among America's diverse populations. PI is Professor Zhenchao Qian (Brown University)."
Ally Zahler, the Executive Director of the Reeb Venue Center sent a special thank you to lecturer Dr. Terrance Hinton for his work recruiting their inaugural cohort of interns.
The Reeb Center opened in 2015 on Columbus' South Side to house diverse, independent nonprofit agencies addressing the various and complex realities of neighborhood-concentrated poverty. For the past six years, our team of partners has worked together to support our neighbors reaching true stability by addressing all of their needs.
This summer Dr. Terrance Hinton, who formerly instructed a course for re-entering citizens at the Reeb Center, helped recruit other  first cohort of OSU interns. Terrance helped us get three students from his Sociology of Gangs class and they all served our mission brilliantly. As interns, their work was flexible and ranged from the frontline service delivery to administrative support. Students served our neighbors, learned their stories, and connected the material they were learning in the classroom from Terrance with the realities and narratives of our community and society. We feel strongly each student walked away with a better understanding of our work as a nonprofit agency, their area of study and coursework, and how to be an educated citizen of the world.

In closing I would like to highlight our star intern, Aydan Shepard. His enthusiasm and curiosity was infectious. By the end of the summer experience Aydan had become very passionate about grant writing and won our agency more than $20,000 in new funding! You can read the entire story in our latest feature for our stakeholders. We plan to highlight Aydan, Terrance, the Department of Sociology, and OSU in general during our next donor newsletter. Students Amelia Miller and Micah Flory also interned with us and provided invaluable contributions through their service.
Congratulations Dr. Hinton!
---
Student News:
Graduate student Ashley Ostroot's paper, "Bonding Family Social Capital and Agency Among Native-Born and Immigrant College Women With Low Parental Financial Support" was published in Journal of Family Issues (https://doi.org/10.1177/0192513X211042840).
Graduate student James Tompsett was interviewed and featured in an ABC News 5 in Cleveland writeup and television segment about his new research with sociology professor Chris Knoester regarding social class and the likelihood of becoming a college athlete. The tv segment was further publicized on Yahoo News and MSN.
---
Faculty, staff, students, and alumni: Please share your newsworthy accomplishments with us! Click here to email the social media manager.
---