Image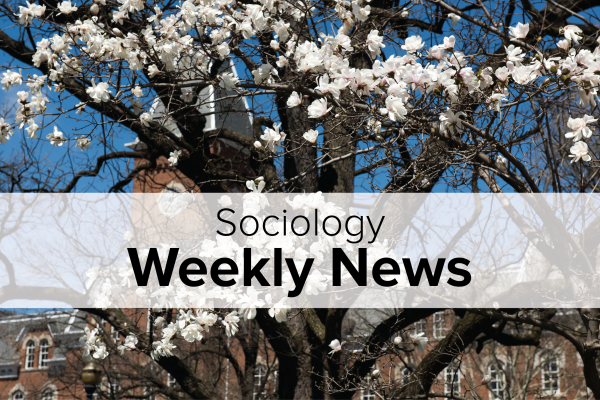 Description
Ohio State Sociology In the News

Dr. Chris Knoester's research on paid maternity leave was covered by OSU Research.

Dr. Steven Lopez participated in a panel discussion of a book by Gabriel Winant: The Next Shift: The Fall of Industry and the Rise of Health Care in Rust Belt America (Harvard, 2021). The book offers a  pathbreaking analysis of how the rise and fall of the unionized industrial working class produced the health care sector we know today. The recording of the panel discussion may be of particular interest to those who study downward mobility, deindustrialization, the care economy, and the intersection of class, gender, and race stratification.

Dr. Dave Melamed and Dr. Kammi Schmeer were selected for participation in the inaugural GRO Academy cohort. This new research leadership development program equips faculty with the skills needed to lead complex, interdisciplinary collaborations in pursuit of external funding.

Dr. Michelle Oyakawa (PhD 2017) recently accepted a tenure track assistant professor position in the department of sociology at Muskingum University in Ohio. She studies the intersection of race, religion, and social movements through her research on leaders and organizations. Congrats Michelle!
---
Faculty, staff, students, and alumni: Please share your newsworthy accomplishments with us! Click here to email the social media manager.
---