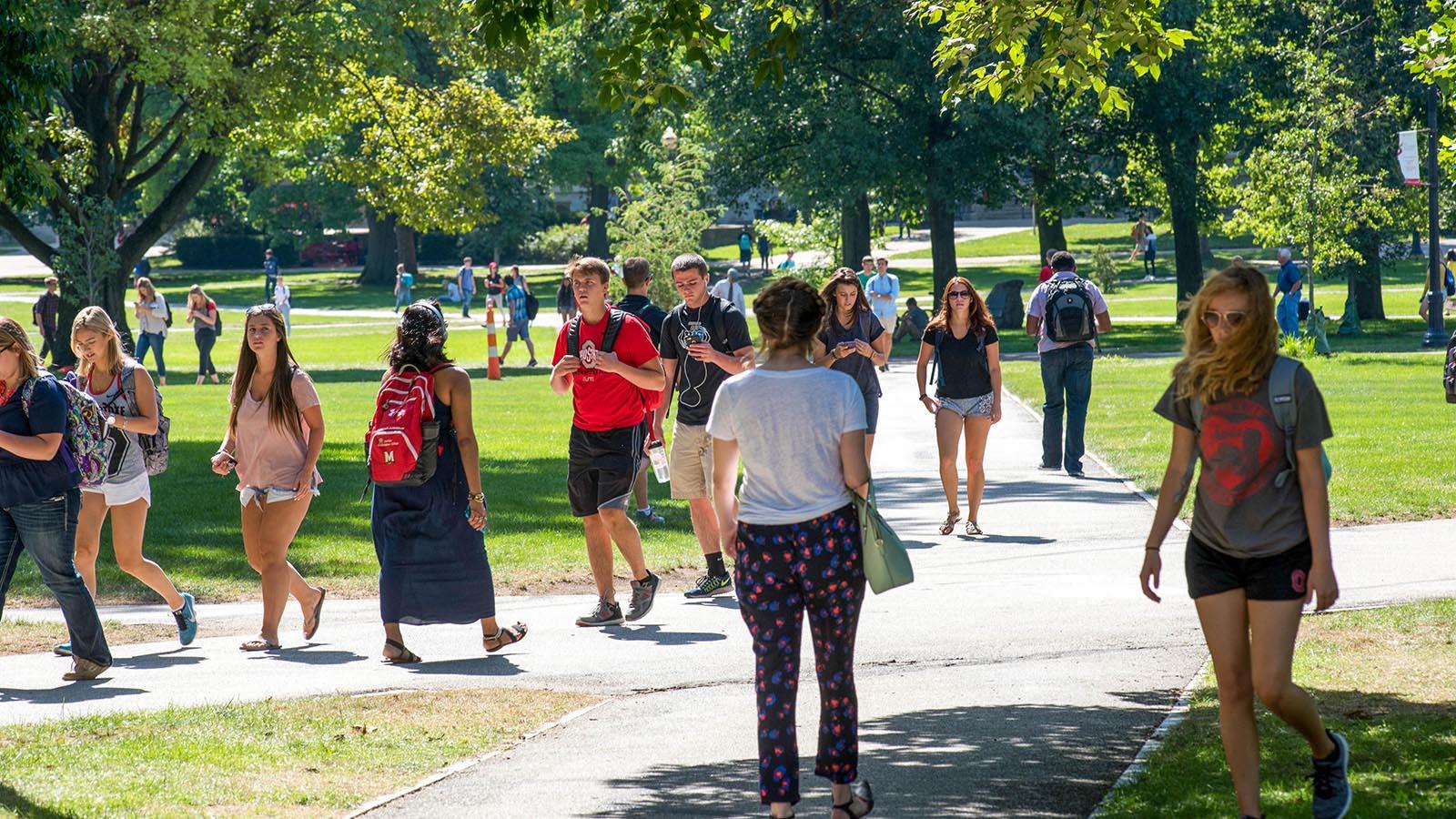 The Department of Sociology at Ohio State University, housed in the College of Arts and Sciences, supports a PhD program in sociology, undergraduate majors in sociology and criminology, and an undergraduate specialization in public health sociology.
We are a large department, with 36 faculty, 10 staff members, and almost 70 graduate students.
Our department covers virtually all domains of the discipline, methodological approaches, and interdisciplinary research.
Our department offices are in Townshend Hall, in the center of the Columbus campus, making it easy to access all of the resources available at Ohio State.
In 2020, our faculty jointly earned almost $2 million in external research funds. These grants are used to collect/create novel data, produce cutting edge research, and fund graduate students.
This is just a snapshot of what OSU Sociology can offer you as an incoming PhD student.
The Department of Sociology at The Ohio State University is a strong, nationally-ranked graduate program with a productive faculty and a strong record of placement of PhD students.
In the most recent U.S. News and World Reports rankings, our Sociology doctoral program ranked 17th over all and 10th in the specialties of stratification and population among all programs in the U.S.
We are among the elite public schools, ranking 8th among public university Sociology graduate programs in the U.S.
Our faculty research productivity, as measured by peer-reviewed articles and scholarly books, is in the top 2% among all sociology departments.
While our faculty and graduate students cover a wide array of sociological research topics, areas of particular strength within the department include (in alphabetical order):
Community and Urban Studies
Criminology
Demography (Migration/Immigration, Fertility, Mortality)
Education and Work/Labor Markets
Family and Children/Youth
Political/Social Movements
Population Health/Medical Sociology
Social and Economic Inequality
Please contact us at SocGradProgram@osu.edu to learn more about how you can become part of our great community.