Yue Qian
Social demography, marriage and family, gender, life course, health. Current research
is situated in the contexts of East Asia, China in particular, and the United States.
Ongoing research focuses on divergent patterns of union formation across social groups,
gender differences in consequences of changing household structures and family dynamics,
and the impact of social events on health over the life course.

Having been trained as a demographer, I am interested in measuring and modeling population
processes, in particular in the family arena, and investigating their implications across
demographic groups. In light of dramatic changes in the gender system, my studies focus on
examining gendered patterns of marriage formation and assortative mating. Leveraging a gender
framework, my master's thesis findings indicate low marriage prospects of older, highly
educated women and age and educational hypergamy in contemporary urban china where
traditional gender norms prevail. This work has been cited in the July 14, 2013 issue
of The Economist. Some of my other work includes a forthcoming paper on parental status and
subjective well-being among Chinese people, a comparative study of the relationships between
division of housework, gender ideology and marital satisfaction across four East Asian
societies, as well as long-term health consequences of early-life exposure to the 1959-61
Chinese Famine. In my dissertation, I plan to shift my research focus to recent changes in
American marriages with particular attention to the role of women's rises in education and
income in shaping U.S. marriage patterns. As a proponent of the life course framework, I also
examine how couple dynamics change over the marital life course to illustrate women's
changing economic positions relative to their partners in marriage over time.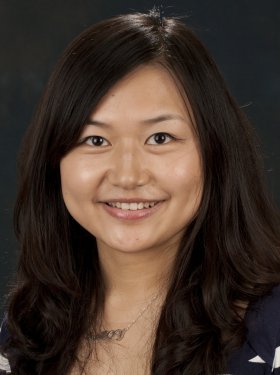 238 Townshend Hall
1885 Neil Avenue Mall
Columbus, Ohio 43210