April 14, 2023
Weekly News
Image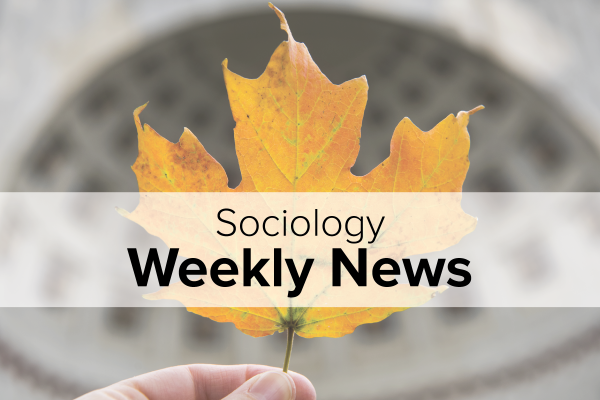 Description
Friday News, April 14, 2023
Ohio State alum Corey Moss-Pech has accepted a tenure track position in the sociology department at Florida State University starting in January 2024.
PhD candidate Coralia Balasca accepted a full-time consulting position with Deloitte in their Government and Public Services Division where she will primarily be working on state and federal health projects. Congratulations, Coralia!
Professor Hui Zheng's 2022 Demography paper (with Wei-hsin Yu, UCLA), titled "Diminished Advantage or Persistent Protection? A New Approach to Assess Immigrants' Mortality Advantages Over Time," has been selected as the winner of the 2022 IPUMS Health Surveys Research Award. 
Professor Reanne Frank and Associate Professor Townsand Price-Spratlen were awarded the 2022-2023 College of Arts and Sciences Diversity Enhancement Faculty Award.  
Professor Doug Downey was named a College of Arts and Sciences Distinguished Professor! This award honors full professor colleagues who have excelled in teaching, service, and research/creative activity, and whose work has demonstrated significant impact on their fields, students, college and university, and/or the public. Because these professorships are reserved for the most distinguished faculty, no more than 10% of the total number of full professors in the College of Arts and Sciences may hold this title at any one time. 
Political science graduate student, Victoria Gurevich, and Professor Laura Dugan just had a book proposal accepted by Oxford University Press as part of their Contributions to the Causes, Conduct and Consequences of Terrorism Book Series. It will be an open access edited volume called Far-Right Extremism and Global Challenges: Bridging the Humanities and Social Sciences to Preserve Democracies. The chapters will come from the presenters and respondents from last fall's symposium called, "The Far-Right: Examining its Roots and Challenging its Reach." 
---