December 10, 2021
Weekly News
Image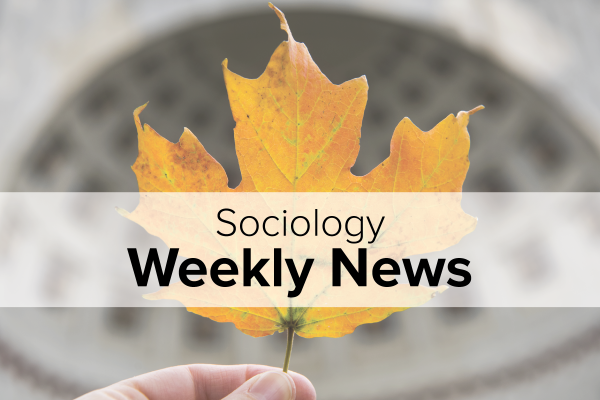 Description
Ohio State Sociology In the News
Some generous undergraduate research awards were recently announced that were supported by Dr. Chris Knoester's undergraduate research mentoring.  Emily Nothnagle received a $1200 Academic Enrichment Grant to present her Denman and Sports and Society Initiative award-winning undergraduate research thesis on "Sport participation and the development of grit" in April at a paper session at the North American Society for the Sociology of Sport conference in Montreal, CA. Also, Madison Brown ($4,000) and Adelyn Arens ($3,000) received undergraduate research scholarships for their ongoing undergraduate research theses on "Determining pathways of health: A study of the role of social factors" and "Childhood sports participation and parent-child closeness throughout the life course," respectively. Emily (Anthropology, Psychology, & Music), Madison (Math), and Adelyn (Business Analytics) are non-sociology majors who have been using National Sports and Society Survey data.
The following were profiled in the ASC Monthly Media Mentions
---
This will be the last Friday News until we return in January. Please take some time to relax and rejuvenate over Winter Break and we look forward to your readership in 2022!
---
Faculty, staff, students, and alumni: Please share your newsworthy accomplishments with us! Click here to email the social media manager.
---