December 3, 2021
Weekly News
Image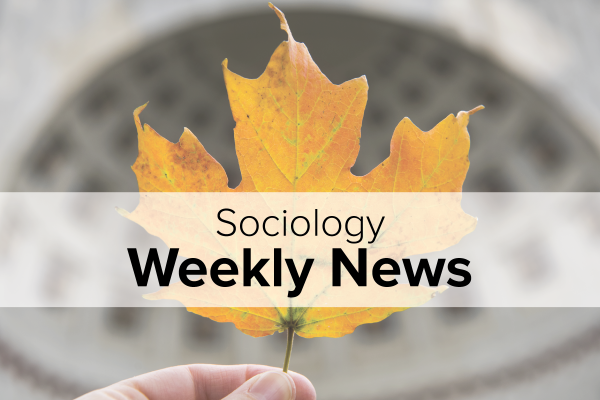 Description
Ohio State Sociology In the News
Dr. Chris Knoester achieved a 2021 North American Society for the Sociology of Sport Research Fellow award. He was also extensively quoted and had his new study on "Patriotism, competition, nationalism, and respect for the military in U.S. sports: Public recognition of American Institutionalized Sports Nationalism" featured in an analysis of militarism in sport in the Charlotte Observer. The study was also written up by OSU News. Finally, some of his paternity leave research with Dr. Richard Petts was summarized in The Nation. Congrats!
---
Graduate Student News
Graduate student Coralia Balasca is one of this year's Presidential Fellowship awardees! The Presidential Fellowship is the most prestigious award given by the Graduate School. Recipients of this award embody the highest standards of scholarship in the full range of Ohio State's graduate programs. Awarded competitively, the Presidential Fellowship gives fellows one year, 3 consecutive semesters, of full-time financial support. More info about this fellowship can be found here: https://gradsch.osu.edu/presidential-fellowship. Congrats!
---
Faculty, staff, students, and alumni: Please share your newsworthy accomplishments with us! Click here to email the social media manager.
---