August 30, 2021
Weekly News
Image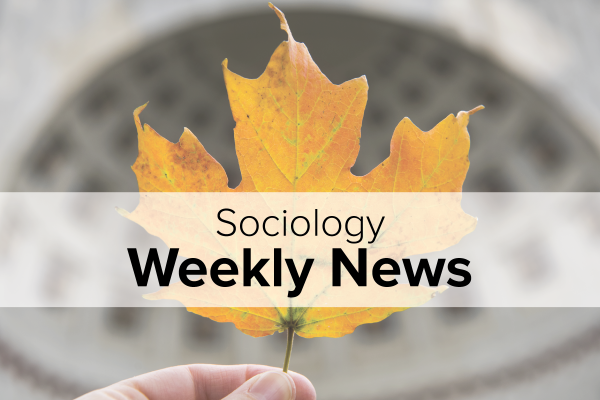 Description
Ohio State Sociology In the News
Dr. Doug Downey's book, How Schools Really Matter, won the Pierre Bourdieu Award for the Best Book in Sociology of Education from the Sociology of Education section of the American Sociological Association!
---
Student News:
PhD Candidate Nico Pinchak has been awarded an American Educational Research Association Dissertation Grant. The AERA award includes a one-year stipend of $25,000 for you to complete your dissertation research using a large scale data set. Congrats Nico!
PhD Candidate Alec Rhodes' paper, "Student Debt and Geographic Disadvantage: Disparities by Rural, Suburban, and Urban Background," was recently published in Rural Sociology (https://doi.org/10.1111/ruso.12403).  Congrats Alec!
---
Faculty, staff, students, and alumni: Please share your newsworthy accomplishments with us! Click here to email the social media manager.
---