August 9, 2021
Weekly News
Image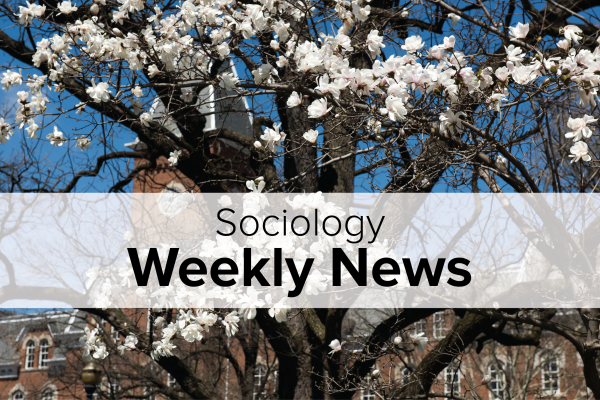 Description
Ohio State Sociology In the News
---
Graduate Student News
 
PhD Candidate Jasmine Whiteside was awarded the American Educational Research Association - Division H Graduate Student Research Grant for her dissertation project "First Generation Vulnerability and Persistence". The American Educational Research Association (AERA), founded in 1916, is concerned with improving the educational process by encouraging scholarly inquiry related to education, more information about these grants/funding opportunities can be found here: https://www.aera.net/Professional-Opportunities-Funding/AERA-Funding-Opportunities/Grants-Program/Dissertation-Grants Congrats Jasmine!

 

PhD Candidate Christina Bijou was awarded a two-year National Institutes of Health (NIH) grant to study the relationship between parenthood and health. Christina will be gaining training on advanced longitudinal methods and will focus her work on how racial-ethnic disparities in the pathways to and experiences of parenthood differentially shape health at midlife.

Graduate Student Wes Wislar was awarded a Robert Wood Johnson Foundation (RWJF) Health Policy Research Scholars award. This prestigious four-year award will support Wes's research on trans and gender expansive substance use and recovery experiences, as well as training on interdisciplinary health policy research. 
---
Faculty, staff, students, and alumni: Please share your newsworthy accomplishments with us! Click here to email the social media manager.
---