Image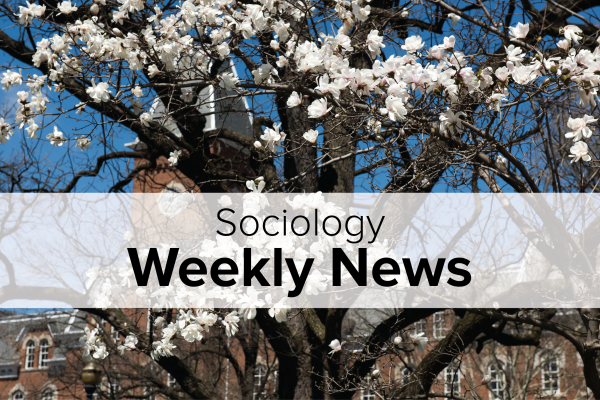 Description
Ohio State Sociology In the News
In a new commentary piece that is an extension of his research and analysis of athletes' rights in the context of amateurism, Dr. Chris Knoester, discussed changes in NCAA rules about amateurism, the pressures from state laws and court decisions that largely prompted this, and what is likely to occur moving forward. Knoester authored the piece, published by the James G. Martin Center for Academic Renewal, with Ohio University sport management professor Dave Ridpath. Their research on athletes' rights has appeared in the Sociology of Sport Journal and Du Bois Review.
 
Lecturer Dr. Danielle Schoon is the newest member of the Michael V. Drake Institute for Teaching and Learning. Affiliate applications are reviewed by a three-person selection committee and evaluated based on the applicants' potential for making an important contribution to Drake Institute programming and mission, evidence of exemplary teaching or mentoring, demonstrated past engagement with the Drake Institute, and SoTL or DBER research profile. Congratulations Danielle!
 
Dr. Eric Schoon and OSU alumnus Dr. Robert VandenBerg were shortlisted for the Council of European Studies Radicalism and Violence Network Early Career Best Paper Award for their article, "Illegitimacy, Political Stability, and the Erosion of Alliances: Lessons from the End of Apartheid in South Africa", published in Research in Social Movements, Conflict and Change.
---
Graduate Student News
 
---
Faculty, staff, students, and alumni: Please share your newsworthy accomplishments with us! Click here to email the social media manager.
---