Image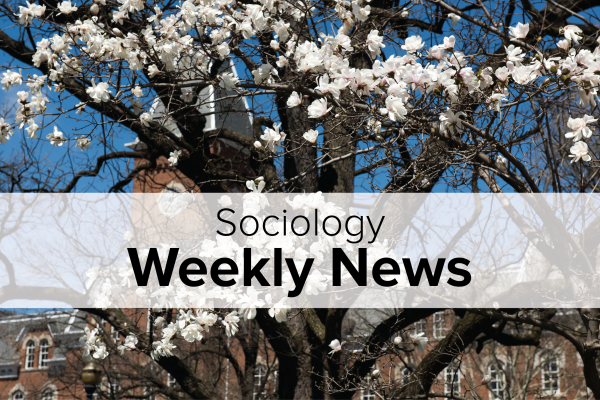 Description
Ohio State Sociology In the News

Dr. Reanne Frank's research on the disproportionate death rates of Hispanics during COVID-19 was covered by ABC News. Read the article here.
 
Dr. Steve Lopez's paper in Sociology of Education with OSU Sociology Graduates Corey Moss-Pech and Laurie Michaels , "Educational Downgrading: Adult Education and Downward Mobility," drawing on data from Dr. Lopez's downward mobility project, has received a writeup in the Society Pages blog.
 
Congratulations to Dr. Rin Reczek on their promotion to Full Professor.
 
Congratulations to Dr. Eric Schoon on his promotion to Associate Professor with tenure.
 
---
Graduate Student News
PhD student Luther Young's recent TEDx talk is available to view online here.
---
Faculty, staff, students, and alumni: Please share your newsworthy accomplishments with us! Click here to email the social media manager.
---