Image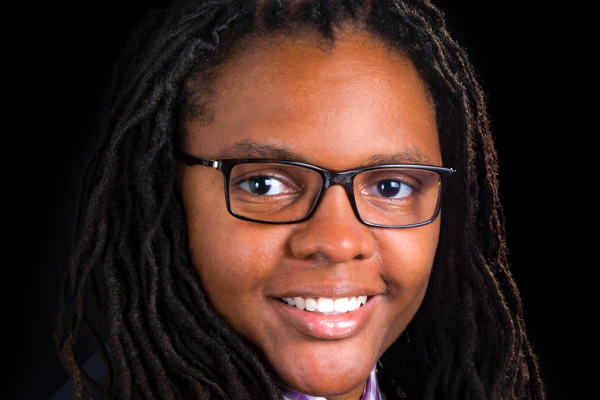 November 20, 2020
12:30PM - 1:45PM
Location
Zoom; Details Below
Date Range
Add to Calendar
2020-11-20 12:30:00
2020-11-20 13:45:00
Form/Huber Colloquia Series: Dr. Alyasah (Ali) Sewell
Please join us as we host Dr. Alyasah (Ali) Sewell Associate Professor of Sociology at Emory University and Founder and Director of The Race and Policing Project for the second virtual Form Huber Colloquium on Friday November 20th, 2020 from 12:30p-1:45pm. Dr. Sewell's title and abstract are below. Title: Negative Illness Feedbacks: The Health Costs of Police Violence Abstract: Public health approaches to violence have shifted over the past half of century from situating policing as a system of care to policing as a system of hurt. This transformation has been buttressed by an ever-growing body of work on the detrimental effects of contact with the criminal legal system -- most widely considered, mass incarceration. Yet, less is known about the the health ramifications about everyday contact with police, the initial institutional gatekeepers of criminalization. I discuss the illness feedbacks of localized police violence that emerge from seemingly innocuous public policies such as stop, question, and frisk. Specifically, I focus on the epidemiological ramifications of living in neighborhoods that a proactively, aggressively, and lethally police. Using multilevel research designs and novel databases that connect municipal administrative data to community health surveys, I consider a range of underlying and socioemotional conditions as well as help-seeking behaviors. Drawing from an overarching framework of surveillance stress, I discuss racial and gender faultlines in risk exposure within the organizational context of residential communities. To conclude, I offer opportunities for interventions to mitigate extant inequities in injurious feedbacks that undermine the capacity of the state to serve and protect the people. Click Here to Join Zoom Meeting Meeting ID: 983 2037 0428 Password: 646591 OR  Dial by your location         +1 312 626 6799 US (Chicago)         +1 646 876 9923 US (New York)         +1 651 372 8299 US (St. Paul)         +1 301 715 8592 US (Germantown)         +1 346 248 7799 US (Houston)         +1 408 638 0968 US (San Jose)         +1 669 900 6833 US (San Jose)         +1 253 215 8782 US (Tacoma)
Zoom; Details Below
OSU ASC Drupal 8
ascwebservices@osu.edu
America/New_York
public
Date Range
Add to Calendar
2020-11-20 12:30:00
2020-11-20 13:45:00
Form/Huber Colloquia Series: Dr. Alyasah (Ali) Sewell
Please join us as we host Dr. Alyasah (Ali) Sewell Associate Professor of Sociology at Emory University and Founder and Director of The Race and Policing Project for the second virtual Form Huber Colloquium on Friday November 20th, 2020 from 12:30p-1:45pm. Dr. Sewell's title and abstract are below. Title: Negative Illness Feedbacks: The Health Costs of Police Violence Abstract: Public health approaches to violence have shifted over the past half of century from situating policing as a system of care to policing as a system of hurt. This transformation has been buttressed by an ever-growing body of work on the detrimental effects of contact with the criminal legal system -- most widely considered, mass incarceration. Yet, less is known about the the health ramifications about everyday contact with police, the initial institutional gatekeepers of criminalization. I discuss the illness feedbacks of localized police violence that emerge from seemingly innocuous public policies such as stop, question, and frisk. Specifically, I focus on the epidemiological ramifications of living in neighborhoods that a proactively, aggressively, and lethally police. Using multilevel research designs and novel databases that connect municipal administrative data to community health surveys, I consider a range of underlying and socioemotional conditions as well as help-seeking behaviors. Drawing from an overarching framework of surveillance stress, I discuss racial and gender faultlines in risk exposure within the organizational context of residential communities. To conclude, I offer opportunities for interventions to mitigate extant inequities in injurious feedbacks that undermine the capacity of the state to serve and protect the people. Click Here to Join Zoom Meeting Meeting ID: 983 2037 0428 Password: 646591 OR  Dial by your location         +1 312 626 6799 US (Chicago)         +1 646 876 9923 US (New York)         +1 651 372 8299 US (St. Paul)         +1 301 715 8592 US (Germantown)         +1 346 248 7799 US (Houston)         +1 408 638 0968 US (San Jose)         +1 669 900 6833 US (San Jose)         +1 253 215 8782 US (Tacoma)
Zoom; Details Below
Sociology
sociology-info@osu.edu
America/New_York
public
Description
Please join us as we host Dr. Alyasah (Ali) Sewell Associate Professor of Sociology at Emory University and Founder and Director of The Race and Policing Project for the second virtual Form Huber Colloquium on Friday November 20th, 2020 from 12:30p-1:45pm. Dr. Sewell's title and abstract are below.
Title: Negative Illness Feedbacks: The Health Costs of Police Violence
Abstract: Public health approaches to violence have shifted over the past half of century from situating policing as a system of care to policing as a system of hurt. This transformation has been buttressed by an ever-growing body of work on the detrimental effects of contact with the criminal legal system -- most widely considered, mass incarceration. Yet, less is known about the the health ramifications about everyday contact with police, the initial institutional gatekeepers of criminalization. I discuss the illness feedbacks of localized police violence that emerge from seemingly innocuous public policies such as stop, question, and frisk. Specifically, I focus on the epidemiological ramifications of living in neighborhoods that a proactively, aggressively, and lethally police. Using multilevel research designs and novel databases that connect municipal administrative data to community health surveys, I consider a range of underlying and socioemotional conditions as well as help-seeking behaviors. Drawing from an overarching framework of surveillance stress, I discuss racial and gender faultlines in risk exposure within the organizational context of residential communities. To conclude, I offer opportunities for interventions to mitigate extant inequities in injurious feedbacks that undermine the capacity of the state to serve and protect the people.
---
Click Here to Join Zoom Meeting
Meeting ID: 983 2037 0428
Password: 646591
OR 
Dial by your location
        +1 312 626 6799 US (Chicago)
        +1 646 876 9923 US (New York)
        +1 651 372 8299 US (St. Paul)
        +1 301 715 8592 US (Germantown)
        +1 346 248 7799 US (Houston)
        +1 408 638 0968 US (San Jose)
        +1 669 900 6833 US (San Jose)
        +1 253 215 8782 US (Tacoma)
---